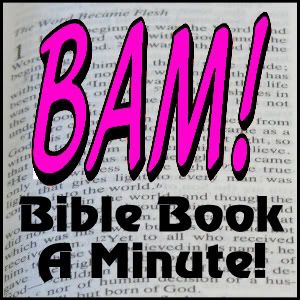 Old Testament
Book of Lamentations
Summarised in 1 Minute
Key Verses
Lamentations 2:5 – The Lord has become as an enemy, he has swallowed up Israel; He has swallowed up all her palaces, he has destroyed his strongholds; He has multiplied in the daughter of Judah mourning and lamentation.
Lamentations 3:22-23 – It is because of Yahweh's loving kindnesses that we are not consumed, because his compassion doesn't fail. They are new every morning; great is your faithfulness.
Summary
Lamentations tells the sad story of the funeral of the city of Jerusalem, and how the people have turned away from their God, and now Jerusalem lies barren. Yet in the midst of turmoil, Jeremiah writes that God's faithfulness is great. God has never failed him, will provide for him in the future, and Jeremiah finds comfort and hope in the God that he knows, serves and loves.

If you find these resources helpful to you, please do prayerfully consider making a donation. You can support via PayPal, the universal and most secure way to donate money online. You do not need to be a member of Paypal to use their facilities. Thank you
Click on the appropriate link to subscribe to this website